Religion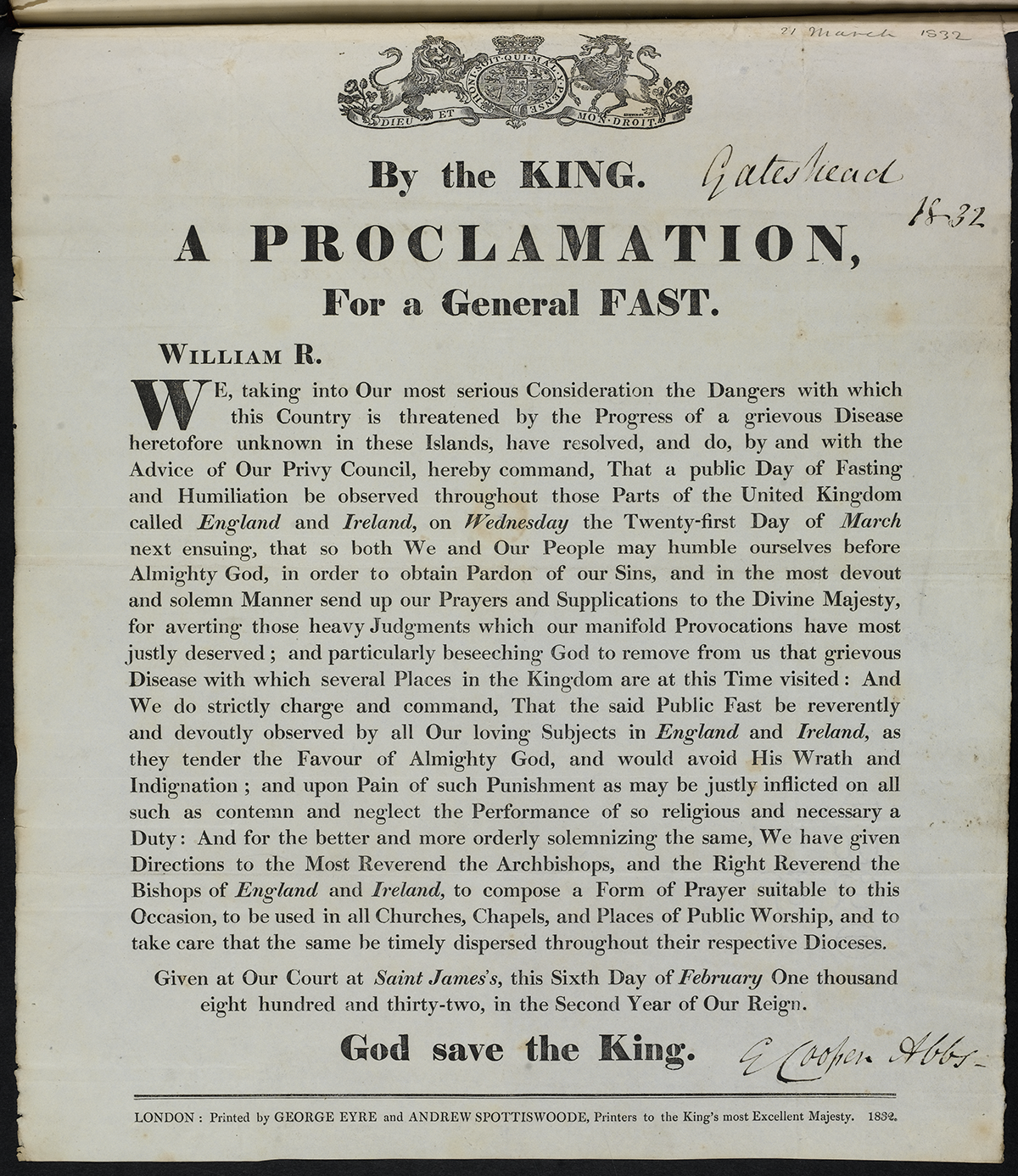 Transcript
By the King
A PROCLAMATION
For a General Fast
William R.
We, taking into Our most serious Consideration the Dangers with which this Country is threatened by the Progress of a grievous Disease heretofore unknown in these Islands, have resolved, and do, by and with the Advice of Our Privy Council, hereby command, That a public Day of Fasting and Humiliation be observed throughout those Parts of the United Kingdom called England and Ireland, on Wednesday the Twenty-first day of March next ensuing, that so both We and Our People may humble ourselves before Almighty God, in order to obtain Pardon of our Sins, and in the most devout and solemn Manner send up our Prayers and Supplications to the Divine Majesty, for averting those heavy Judgments which our manifold Provocations have most justly deserved; and particularly beseeching God to remove from us that grievous disease with which several places in the Kingdom are at this Time visited…
Activities
What does the King command the people of the United Kingdom to do?
Does this source prove that the people of the time believed God was responsible for cholera? Do you think other people might have thought there were different causes?
Why do you think this proclamation was made by the King?
Did you know?
In 19th Century Britain many people thought cholera was sent as a punishment from God.